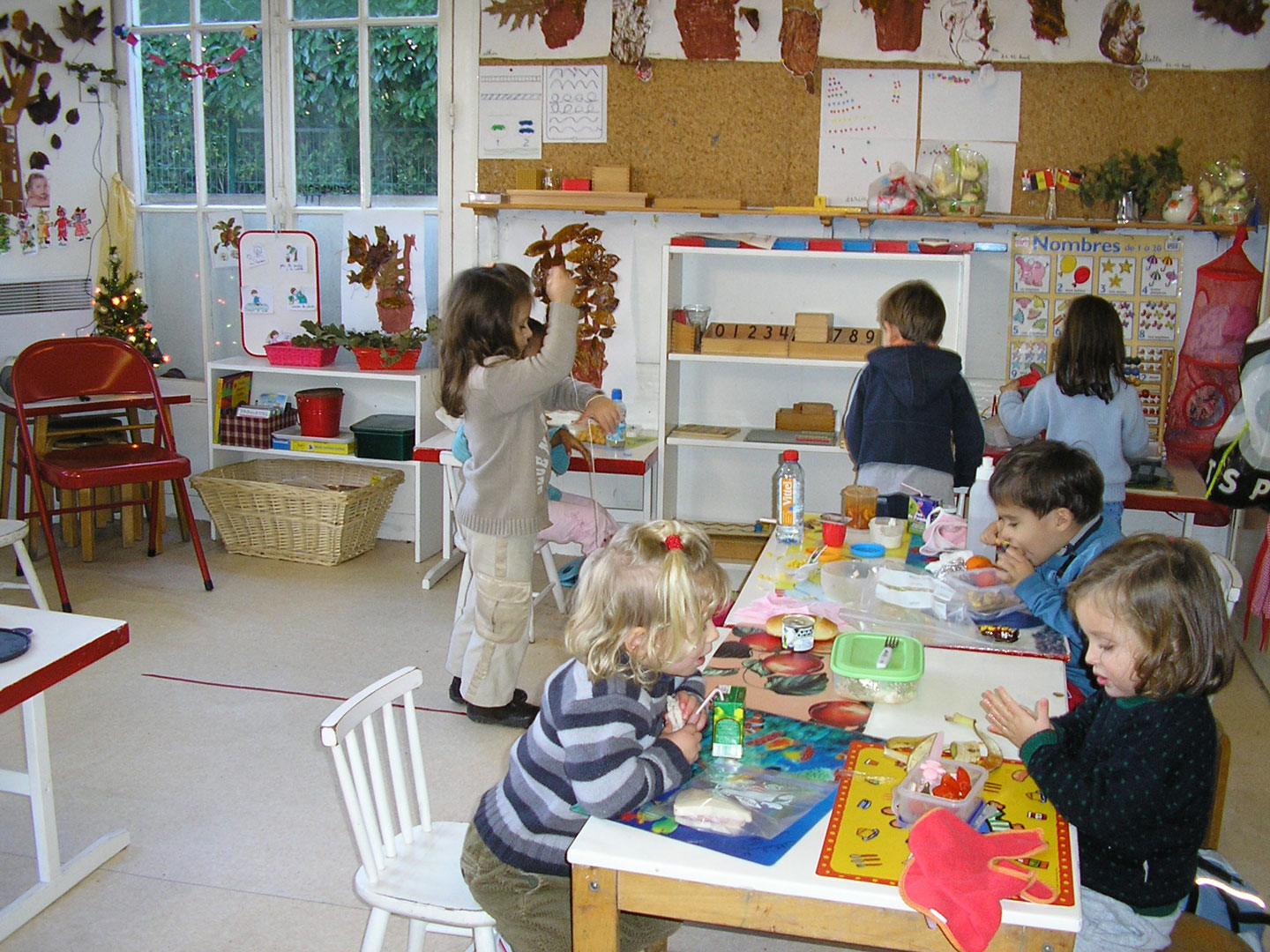 "Help me to do it myself"
This saying encapsulates the Montessori approach. It summarizes in several words our primary objective: Help the child build and develop his or her autonomy.
THE PRE-SCHOOL: MONTESSORI METHOD
Autonomous work guided by the teacher
Sensorial materials and practical life activities
Small class sizes (10-14 maximum)
Mixed-age groupings
Bilingual schedule: Students receive equal time (50/50) with French and English teachers.
Respect for the child's own learning rhythms, mastery of his/her body and its place in the environment, education of the senses and of the mind through the senses, self-control and respect for others, freedom of choice in one's work: this is the approach in broad strokes.
The Montessori Pre-School is a social, educational, living space where students come and go, take their materials and work, independently or in small groups.
Children can freely choose their work and can complete it at their own pace, guided by an attentive teacher who is always ready to help. Learning activities take place according to a flexible schedule and our small class sizes allow teachers to give every child special attention to support them in their learning.  Each class welcomes between 10 and 14 students from ages 2½ to 5 years old.
The older children are happy to help the younger ones and lead by example as models of good behaviour. An older child who helps a younger one is at no risk of slowing down his own learning. On the contrary, by helping, he can perfect his own skills and knowledge sets, analyze them, deepen them, or re-apply them. It is in this atmosphere of support and mutual understanding that a child discovers the true pleasure of learning.
L'enfant choisit librement son travail et doit le mener à terme à son rythme propre, guidé par l'institutrice attentive, calme et disponible.
Les activités s'inscrivent dans un horaire souple, et le petit nombre d'enfants par groupe permet une attention particulière qui les soutient durant leurs apprentissages.
Chaque classe accueille de dix à quatorze enfants de deux ans et demi à cinq ans. Les plus grands aident spontanément les petits et leur offrent un modèle de comportement.
L'aîné qui enseigne un plus jeune ne prend aucun retard. Au contraire, il peut, grâce à cela, perfectionner ses connaissances, les analyser, les réorganiser et les réassurer. C'est dans cette atmosphère d'aide et de compréhension mutuelle qu'il découvrira le plaisir d'apprendre.