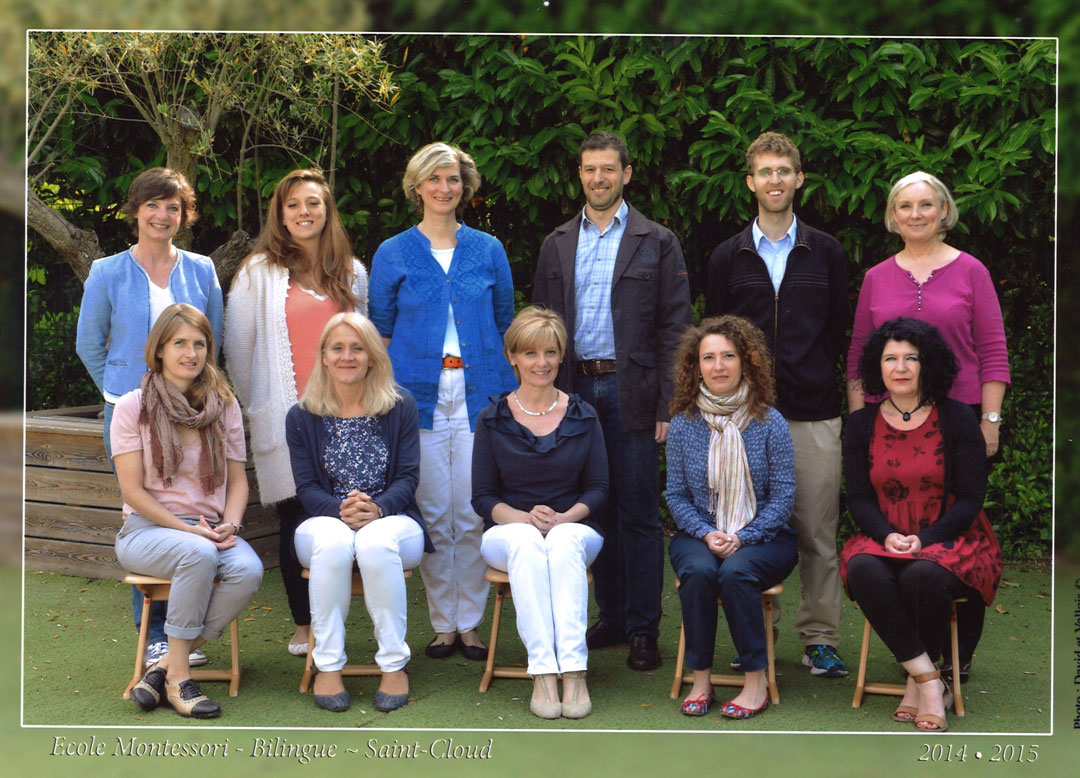 OUR TEACHING TEAM
Our teaching team is comprised of a dozen teachers and subject specialists who are wholly dedicated to our children.  Recruited for both their professional qualifications and interpersonal qualities, they are our school's greatest resource.
Our French Teachers
Primary Section:
Our French teachers are all highly experienced and professionally certified teachers. Those working with children younger than six years old have undergone Montessori 3-6 training.
Anne-Marie BICKERT
Headmistress since 2006, Homeroom CE2 Teacher since 2012.
David BICKERT
Deputy Headmaster since 2006, Homeroom CM Teacher since 2012.
Esther FOURNIER
Homeroom CE1 Teacher since 2006. Formerly one of our Pre-School teachers (from 1999 to 2006).
Carole AUBRY
Homeroom CP Teacher since 2001.
Delphine N'GUYEN
Homeroom CP2 teacher since 2011.
Maria DA SILVA
Pre-School teacher since 1992.
Véronique CHALOT
Pre-School teacher since 2012.
Our English Teachers
Our three English teachers (Marie-Christine Besnier, Paula Barton, and Pat Brennan, at our school since 2003, 2005, and 2014, respectively) are all native English speakers and certified teachers.  We have always prioritized the recruitment of mother-tongue English teachers, as this is the only guarantee of a perfect mastery of the language as well as an irreproachable accent  on the part of our instructors, who are tasked with instilling these authentic language skills to our students from as early an age as possible.
Subject Specialists
In the Primary Section, two subject specialists complete our teaching team by bringing their specific training in the areas of art – taught by Cécile Betoux since 2005 – and sports – taught by Alexandre Foubert since 2010 – to our students.